Portable Tool Box
Portable Tool Boxes allow a customer to make any flat deck trailer into a combo trailer quick and easy! They will fit any lowboy or highboy trailer.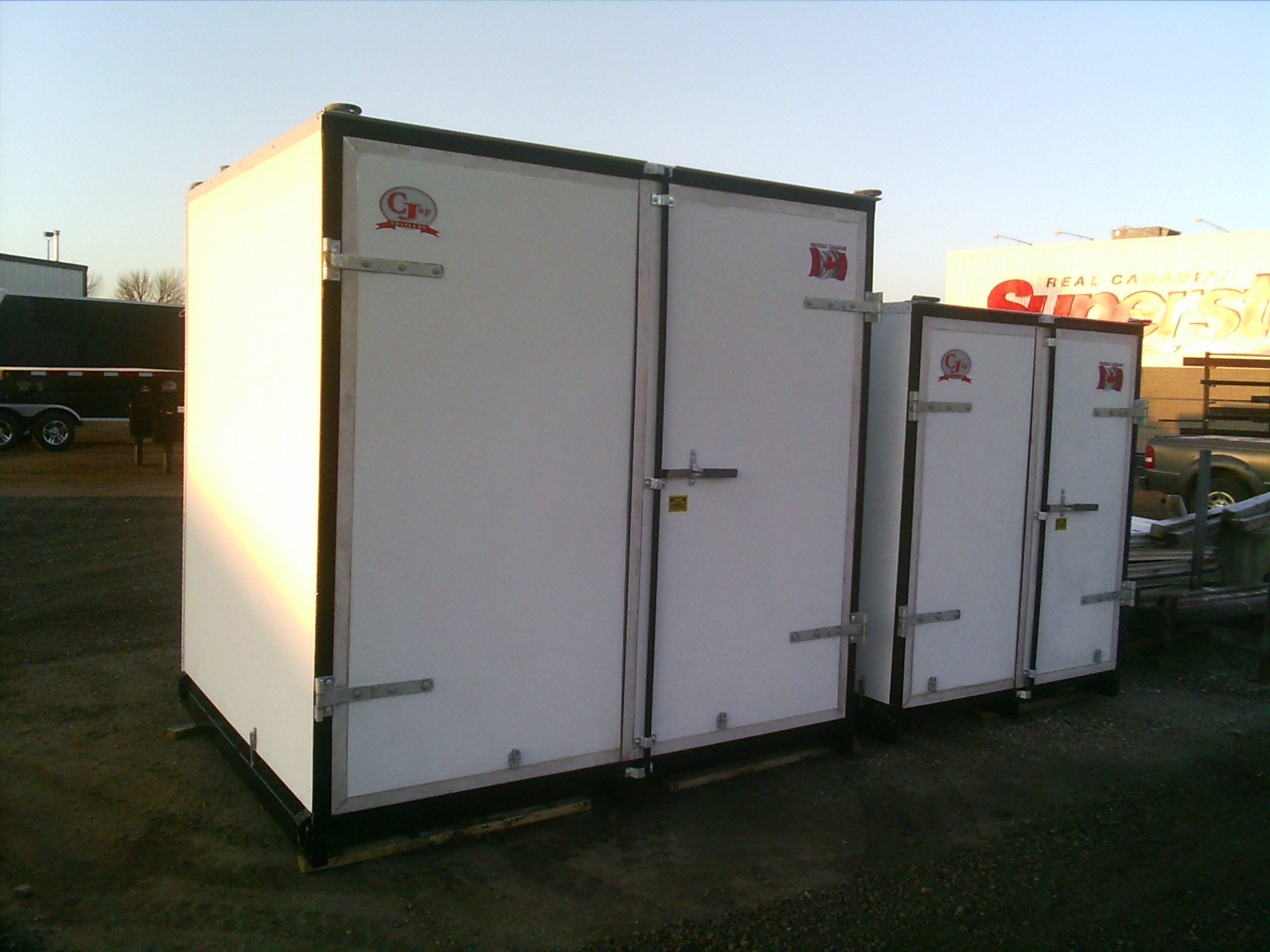 The lift rings on the top allow it to be loaded on & off a trailer with a zoom boom and/or from the bottom with a standard forklift.
The floors are covered with ¾" plywood and 3/8″ plywood on is on the walls. One set of large cargo doors on the side allow for easy access for tools and equipment.
The Portable Tool Box are great for any work site. They can be dropped anywhere and simply loaded up at the end of the job.
Bottom main frame is HSS tubing and crossmembers are 3″ SLB I-beam. Interior tubing wall uprights are on 16″ centers making it easy to mount anything to the walls.
FX9-714-78-T35 - Refrigeration Style Trailer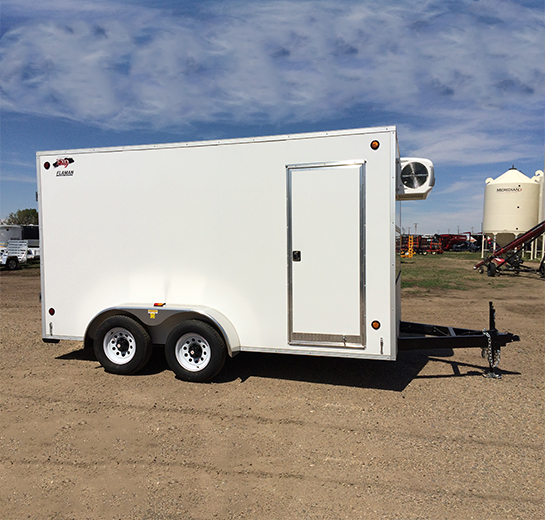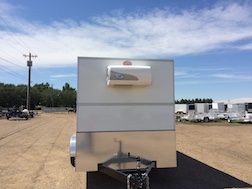 GOVI Refrigeration Unit on Front 
Trusscore Panelling on Walls and Ceiling & Steel Checkerplate Flooring 
Rear Cargo Doors & Side Walk in Door